Flight to Sechelt
From Pitt Meadows to Sechelt, along the Sunshine Coast
It was another beautiful flight from Pitt Meadows, through Burrard Inlet, over Bowen Island, and along the Sunshine Coast to Sechelt. Our mission was to go for a walk along the Chapman Trail and to find the hidden path to Lover's Beach.
Of course - first things first: Lunch at the picnic tables outside the Elphinstone club house in Sechelt. That is always Zues' favorite part of the adventure.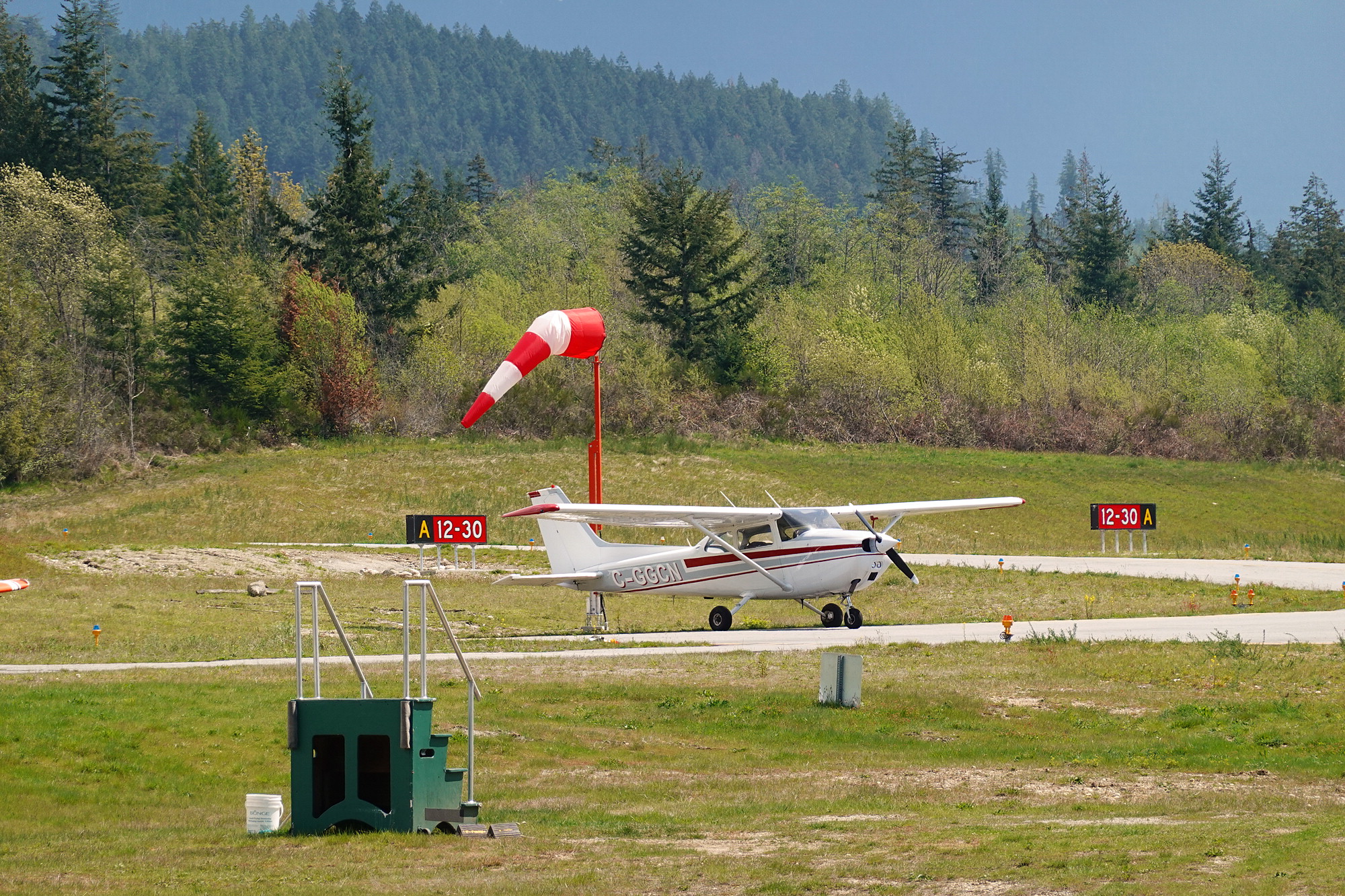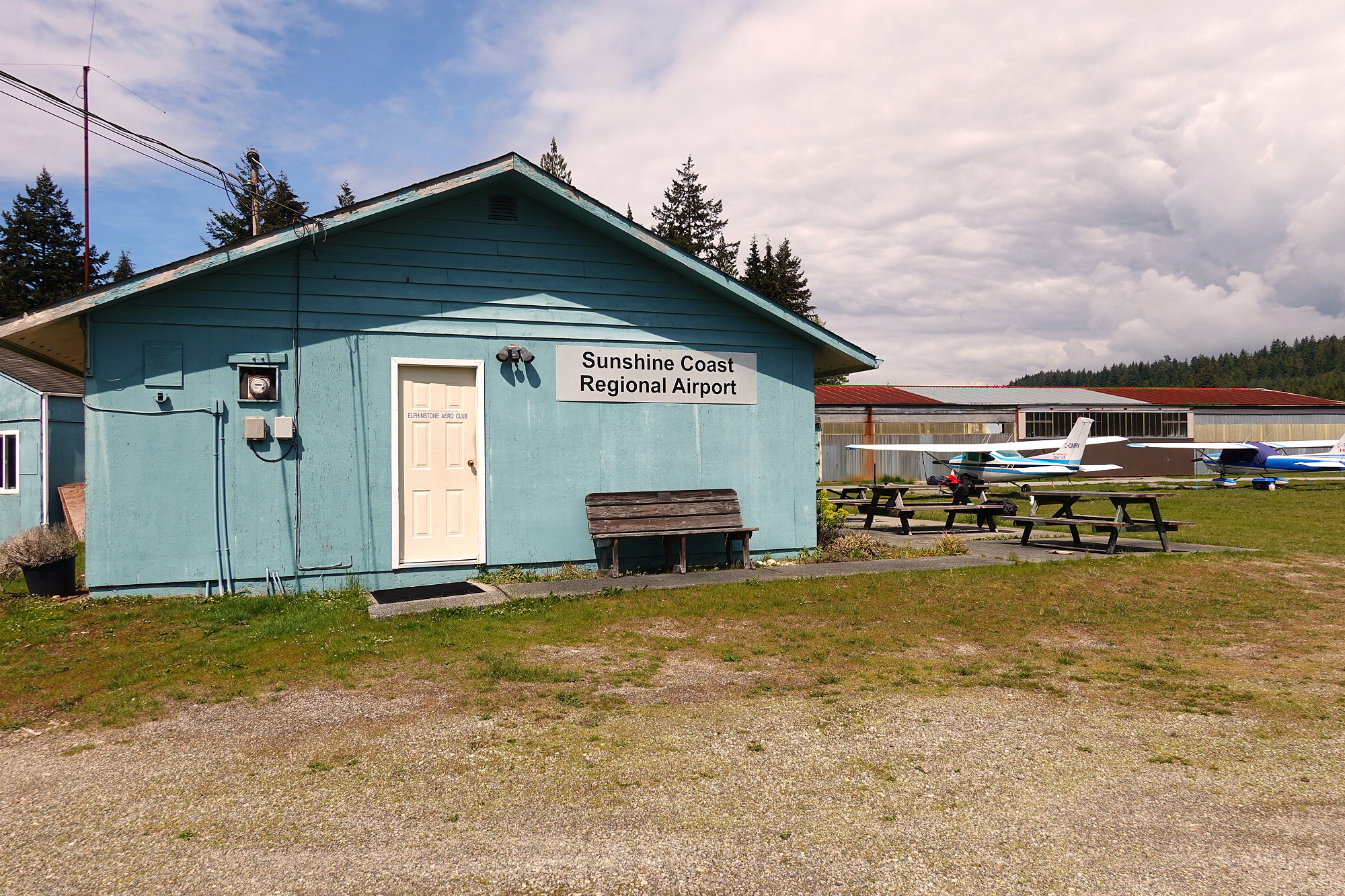 With lunch taken care off, we put things back in the plane and headed out the gate to the Chapman Creek trailhead.
Chapman Creek Trail
A gorgeous trail right from the airport
The Chapman Creek Trail starts at the fence line on the South side of the airport parking lot. It takes a meandering (steep) route down into the rainforest to eventually cross Chapman Creek and, if one continues one, eventually to Chapman Falls. The main path is well marked and we walked it with a keen eye out for the semi-hidden side path that we knew led to Lover's Beach along the riverbed.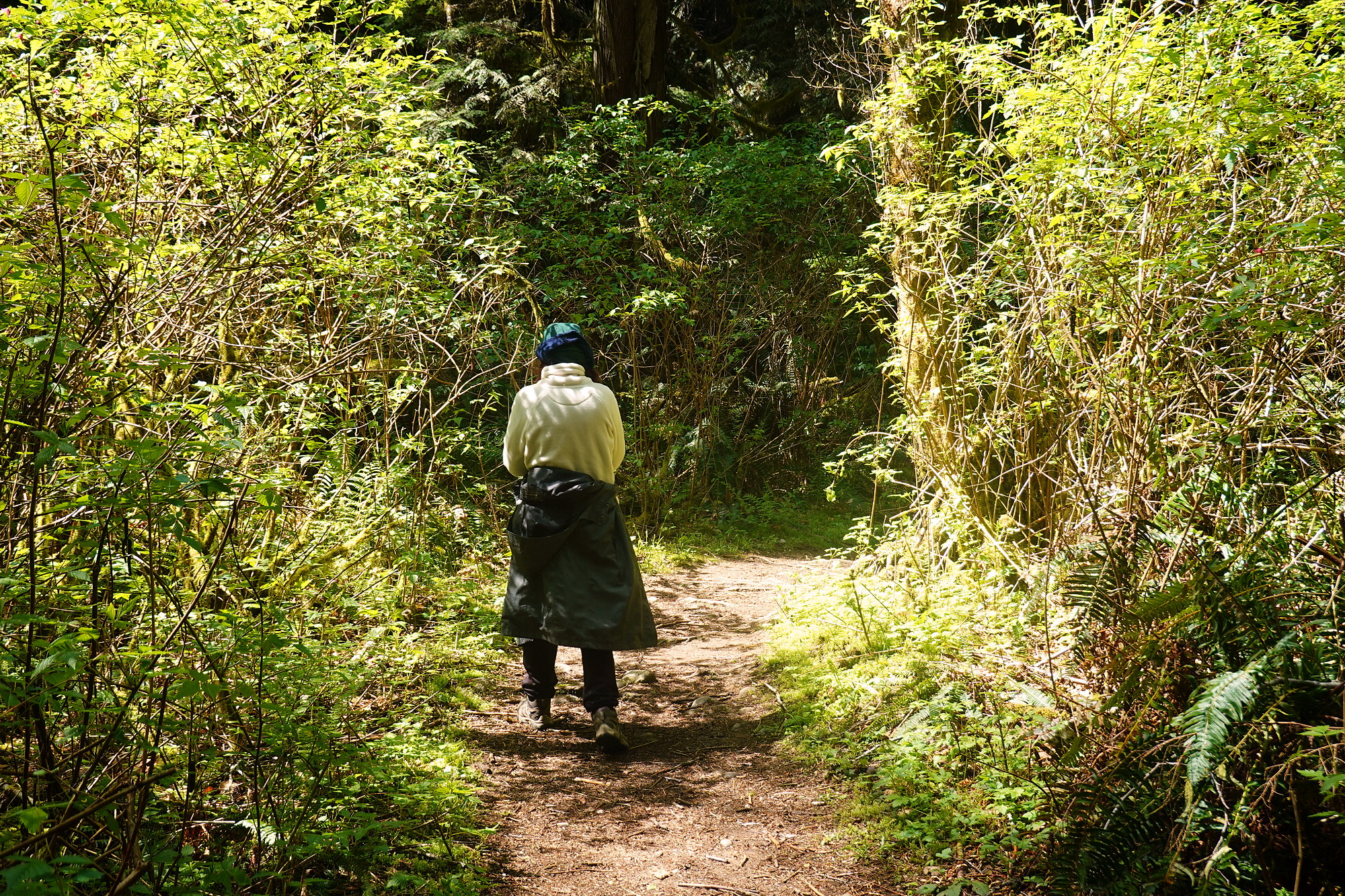 Lover's Beach Side-Path
The side-path to Lover's Beach is a few hundred meters before the metal bridge that crosses the rapids. The easiest way to find it is to watch for a very distinctive tree that we call the "Elbow Tree". Once you get to the Elbow Tree, you find the path 20 meters before it - on the left.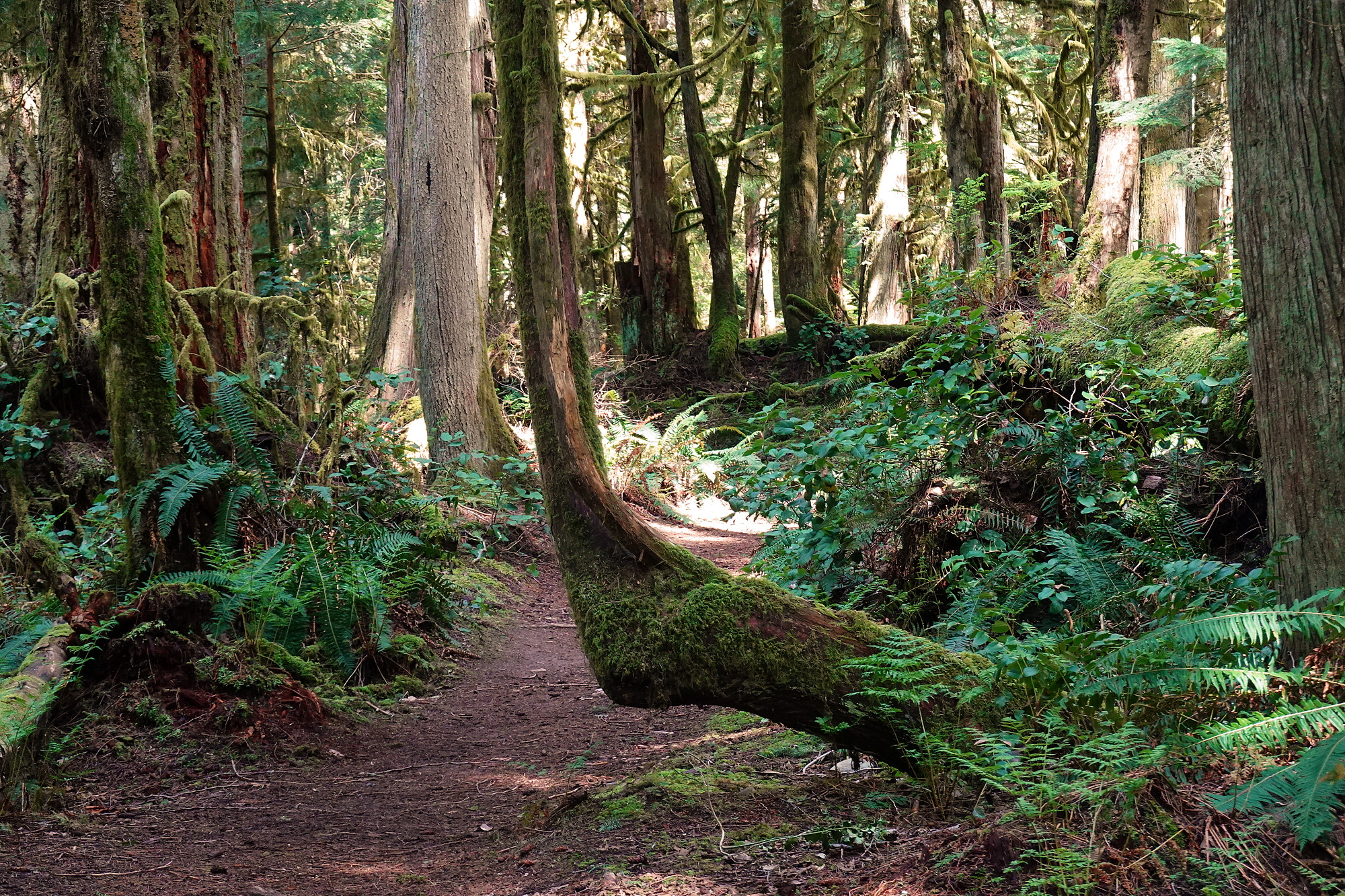 It's a pretty path down to the beach ... a little rough in spots. But there is a worthwhile reward when the dense bush parts to reveal the rocky beach.
Lover's Beach
And why it's called that
There is a large moss-covered stone at the beach, just at the trailhead. The tradition is for lovers to find a heart shaped rock (either at this beach or somewhere else) and place it here on the moss-covered rock.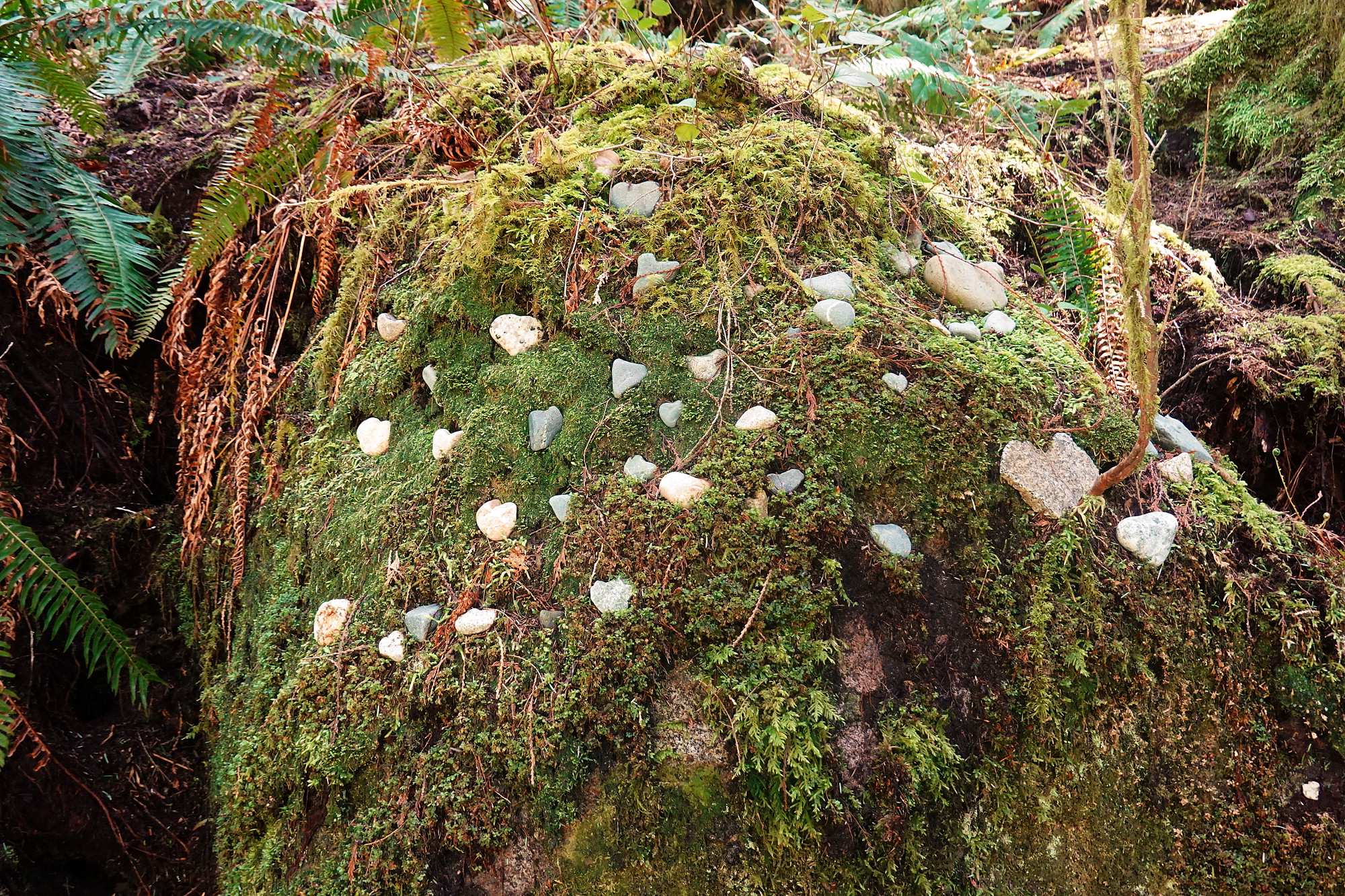 Bridge over Troubled Waters
Further along on the Chapman Creek Trail, one comes across a metal bridge which crosses some pretty intense rapids - almost a small waterfall. It's a very pretty spot and the gateway to more spectacular trails further along - eventually (after many miles) leading to Chapman Falls.
There is also another fork up ahead, to the left, leading downriver parallel to Chapman Creek all the way into the town of Sechelt and eventually to Davis Bay.
Flight Back Home
Sunshine on the Sunshine Coast
By the time we finished the hike it was around 3 pm and full-on sunny for the flight back home. This time it was David's turn to fly - back along the Sunshine Coast, across Howe Sound and over Bowen Island, along the edge of Downtown Vancouver, and through Port Moody back to Pitt Meadows airport.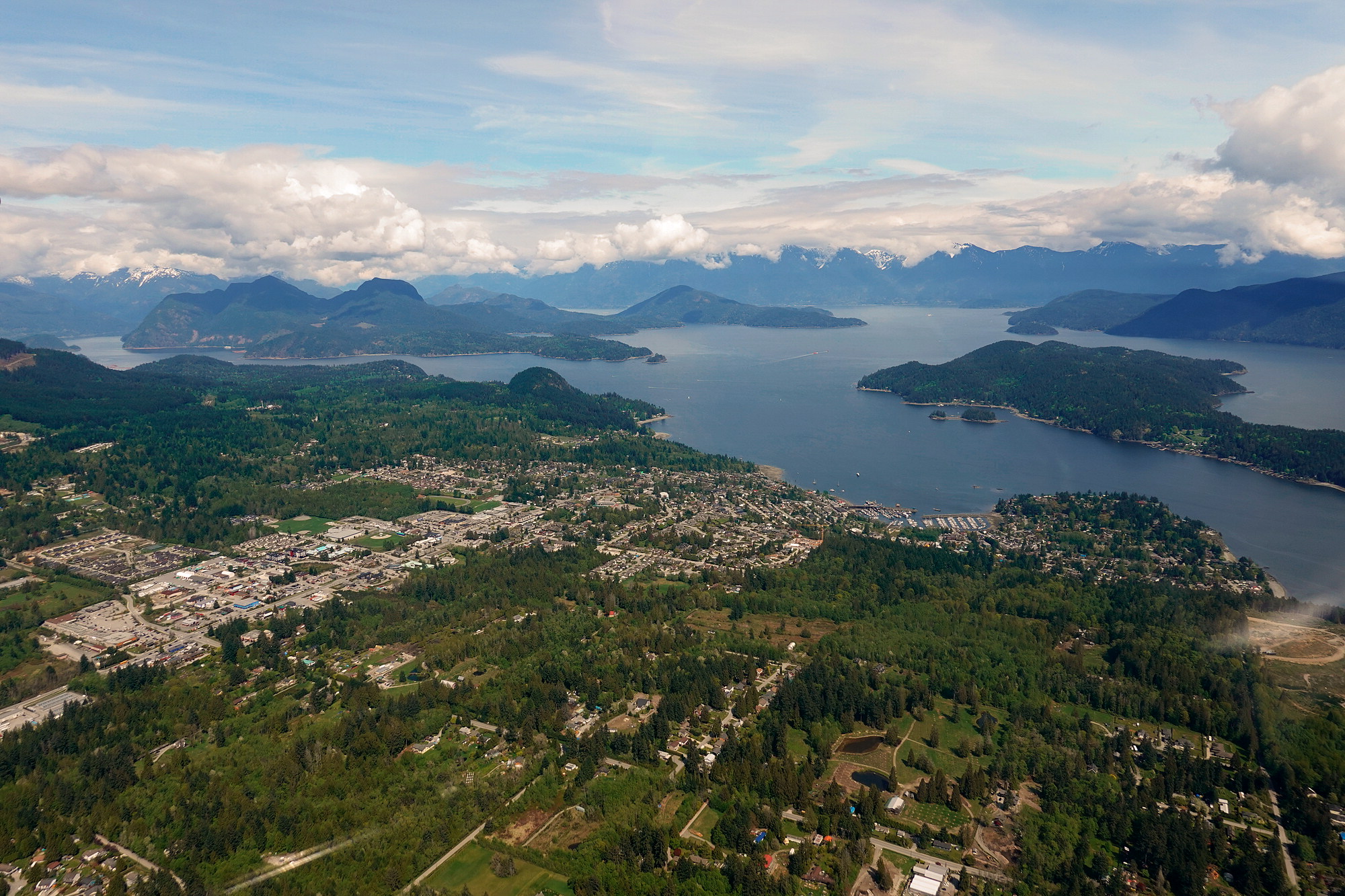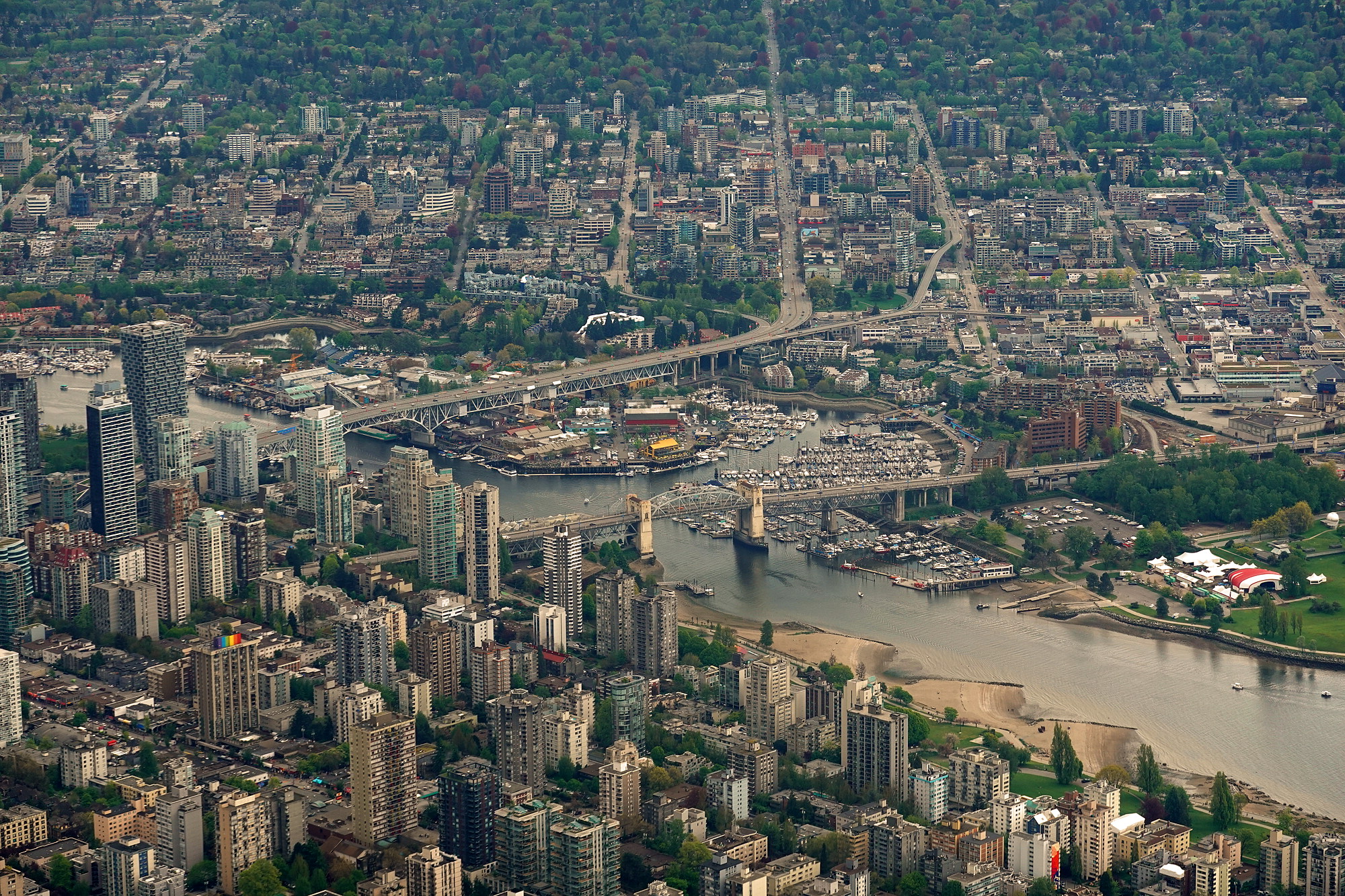 Wrap-Up
Sechelt is one of our favourite flying destinations. It's scenic, a short flight (30 minutes), has a good runway, and has a spectacular walk accessible from the field - no taxi needed. We highly recommend it.