September 2, 2019
Flight to Pemberton / Walk to Green River
---
We flew along the Whistler Valley, past Mount Garibaldi, and into the Pemberton Valley.
Our goal was to take a quick dip in the frigid waters of the spectacular Green River.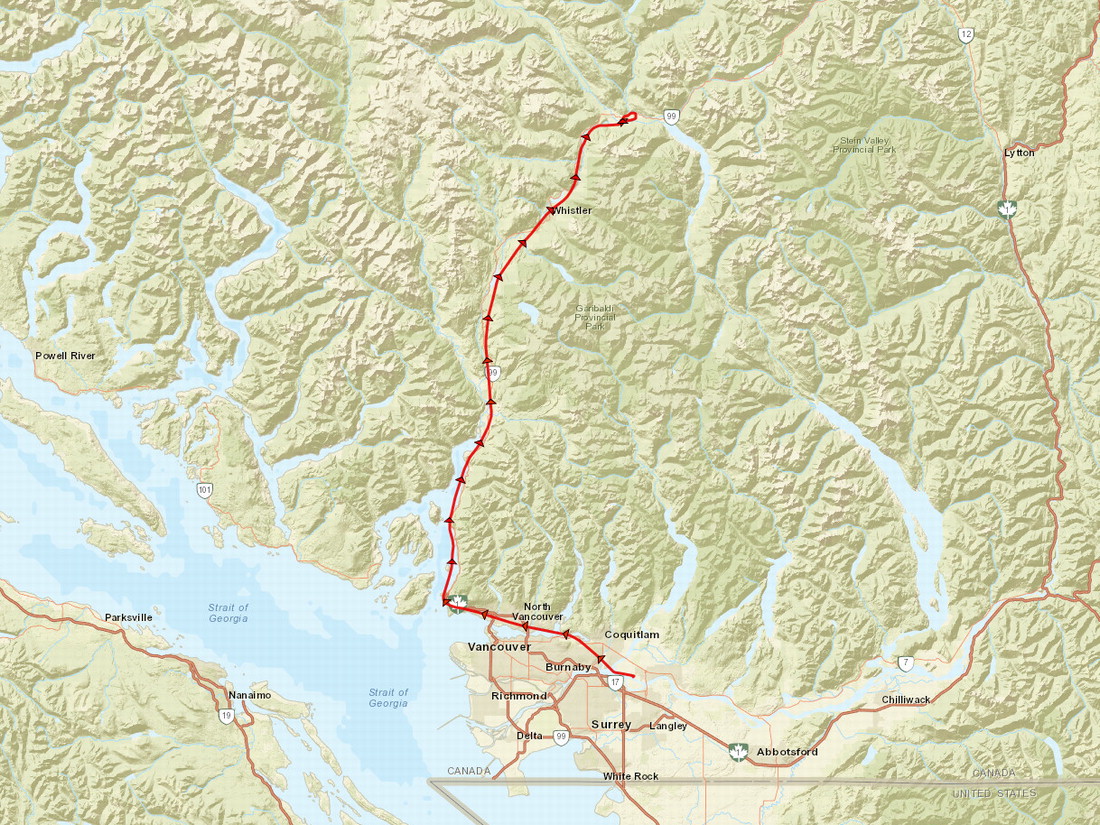 It's a 1-hour scenic flight from Pitt Meadows to Pemberton.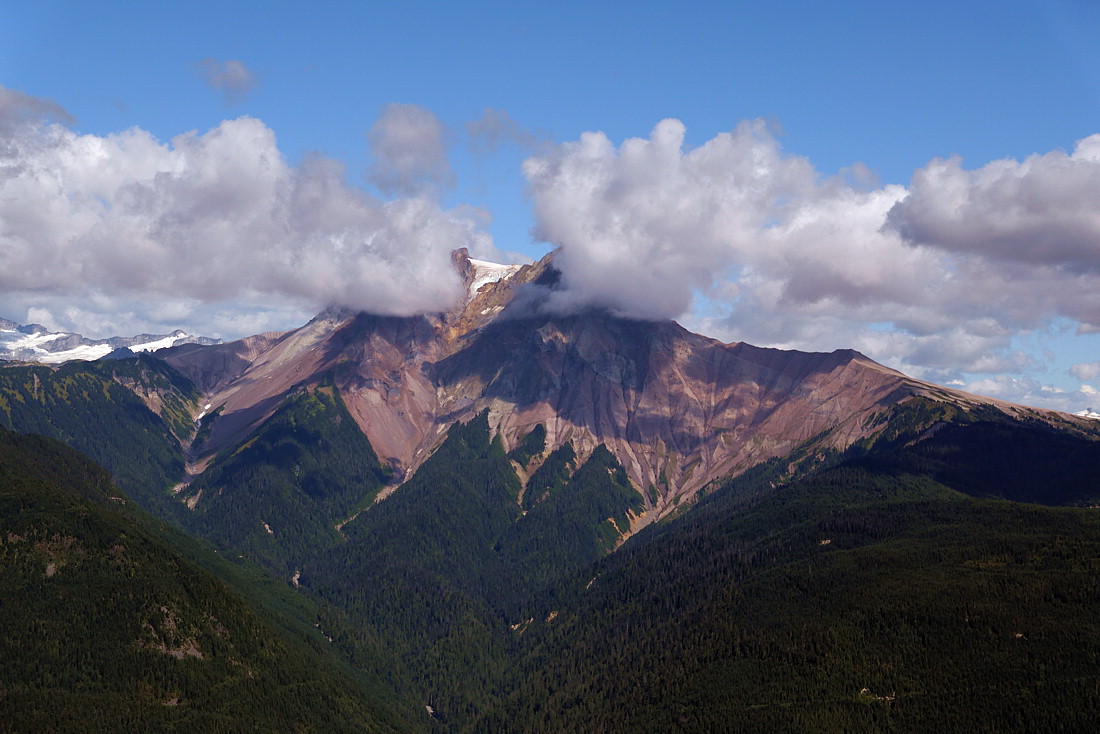 Along the way we passed by the Mount Garibaldi galcier - at an elevation of 8786 feet (2678 meters). It's a sight few get to see from this vantage.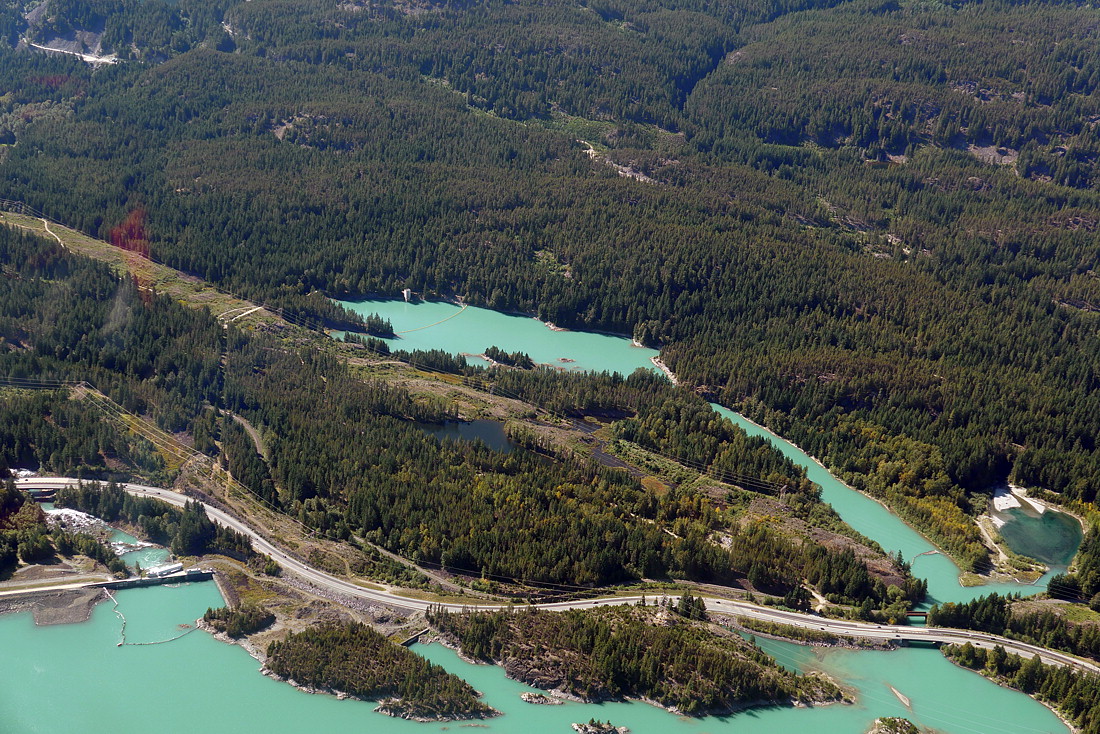 Green Lake, near Whistler, really is
this
color.
A few sights from the flight to Pemberton.
The Mountain Village of Whistler - no snow in the summer, but still a busy tourist destination.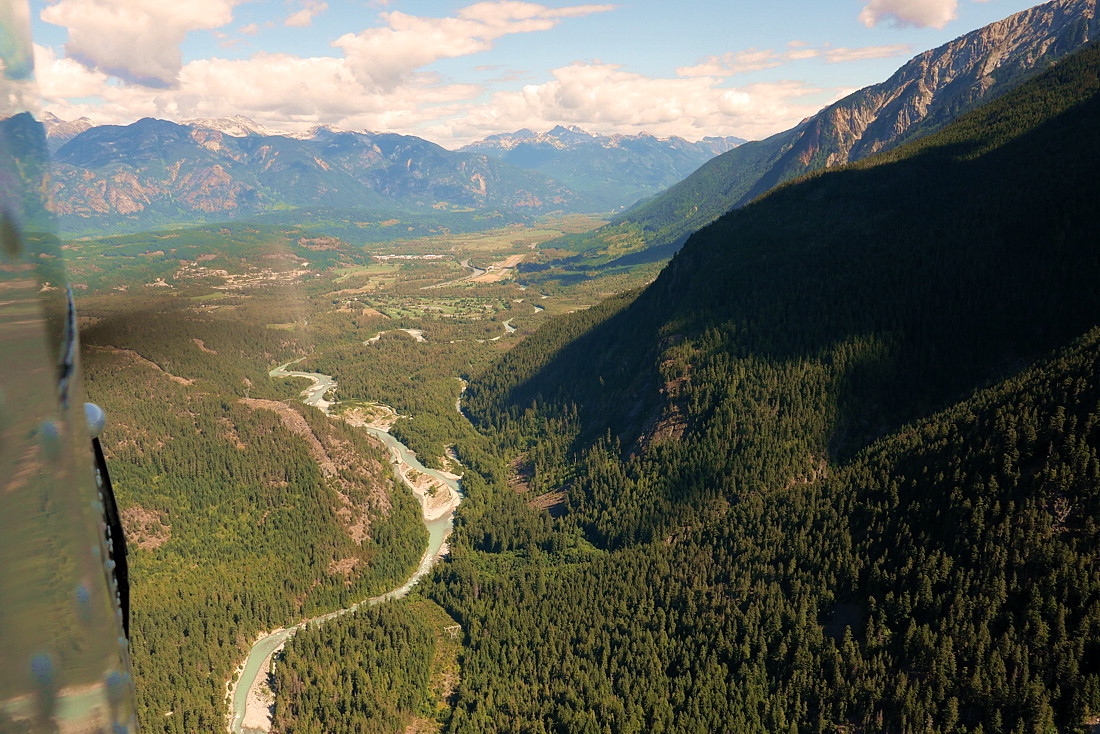 The Whistler pass opens up quite suddently into the scenic Pemberton Valley. It takes my breath away every time.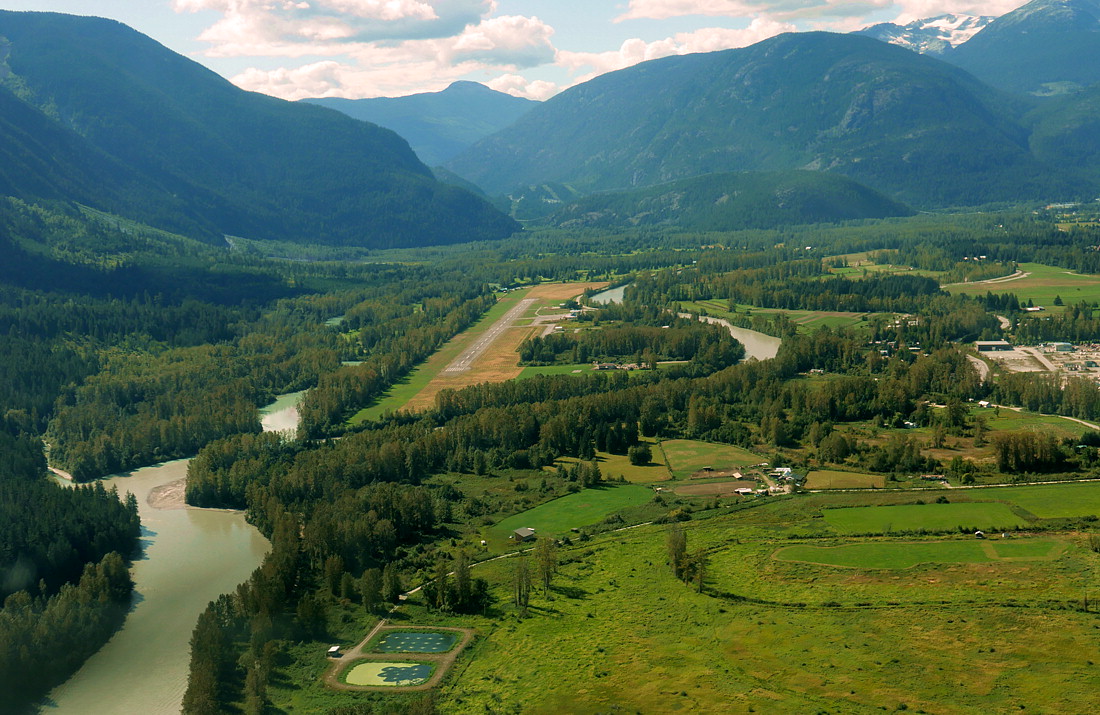 The Pemberton Airport, seen from the East.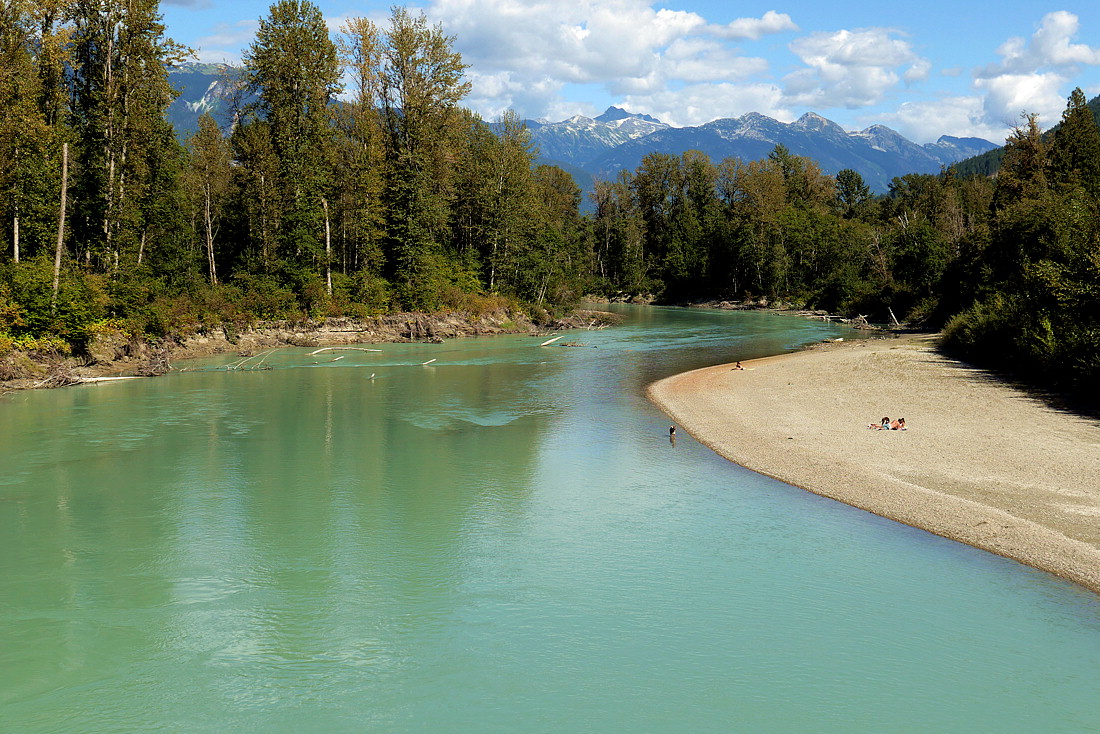 The golf course wasn't able to lend us a cart, so we walked the 30 minutes down to Green River.
The deep glacier-fed water is very cold. We could only stand in it for about 20 seconds before it started to hurt.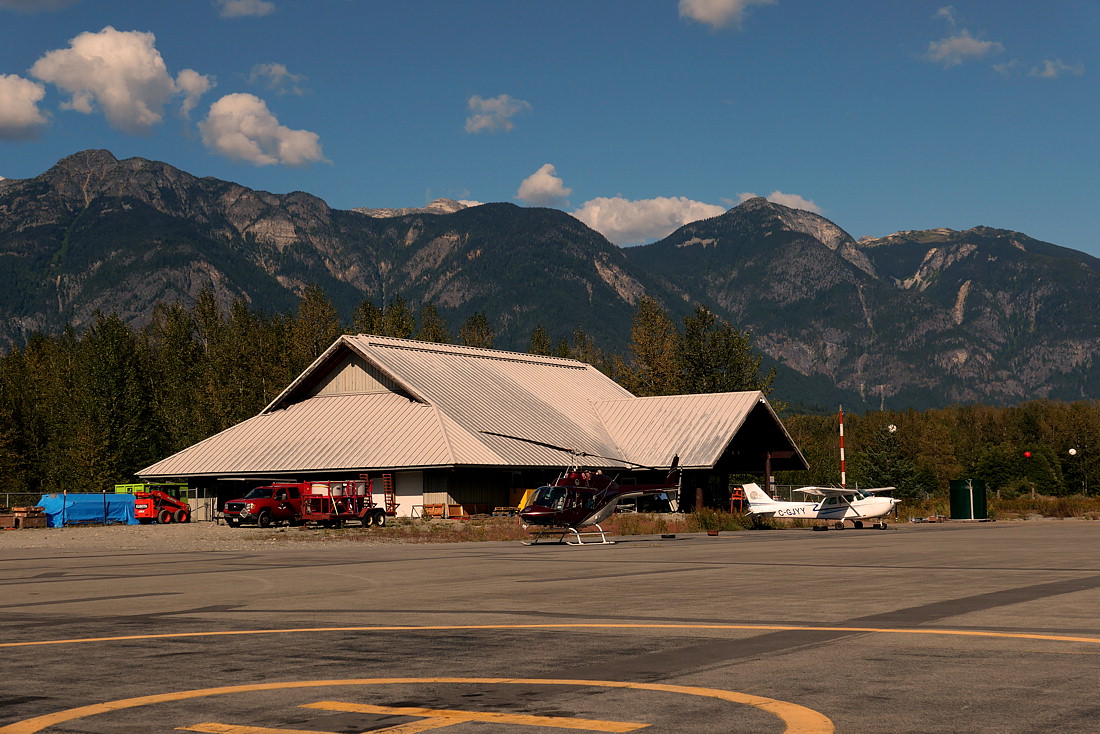 The Pemberton Airport is one of the pretiest in British Columbia. That white plane is the trusty steed that brought us here.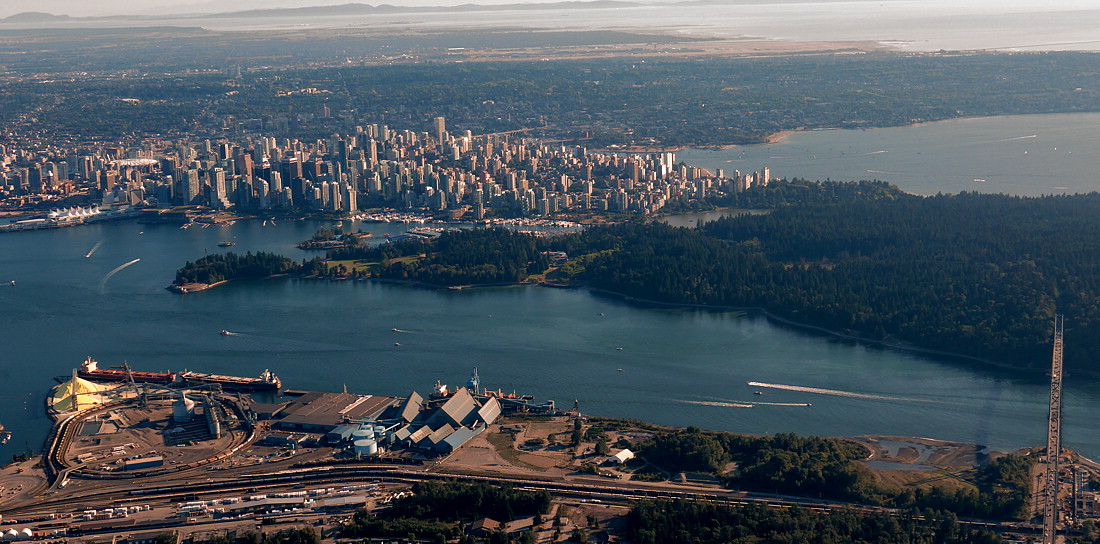 Downtown Vancouver and Stanley Park, lit by the late afternoon sun.
Back to Photo Blogs